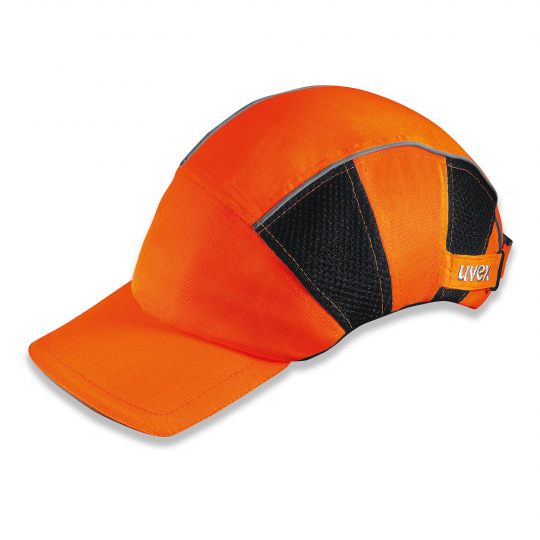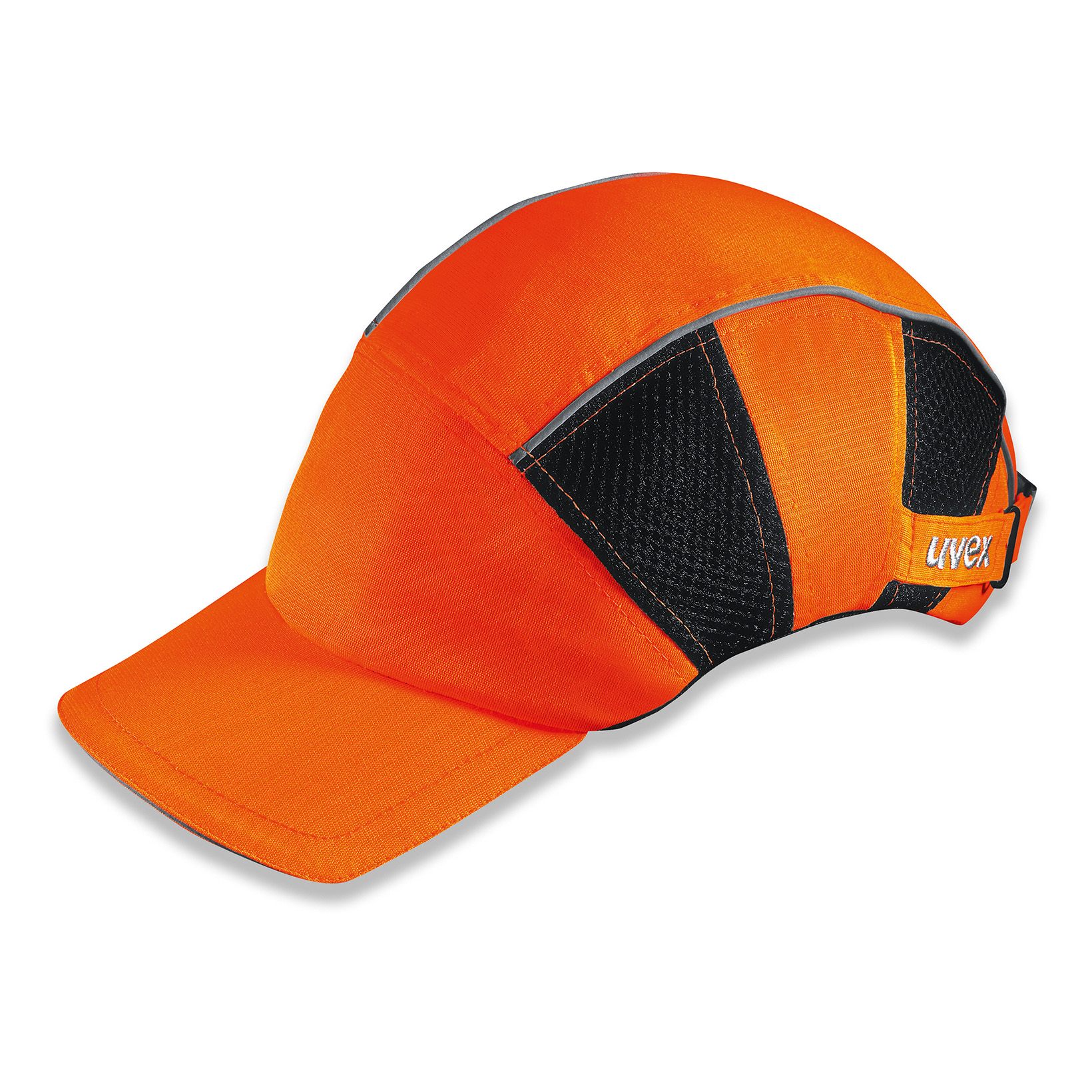 uvex u-cap hi-viz bump cap
Article number: 9794900
High visibility in accordance with the requirements of EN 471 – in bright yellow or bright orange
Long brim for increased sun protection
Can be customised with print, embroidery and special colours
uvex u-cap hi-viz – make sure you can be seen
With its bright signal colours (meets the requirements of EN 471), this bump cap is the perfect addition to your high-visibility protective clothing. Being visible means being safe.
General features
Premium bump cap with an exceptional design
One size
Can be embroidered with a customised design
Colours available: bright orange, bright yellow
Protection features
Reliable protection against impact in line with EN 812
Colours of the textile components meet the requirements of EN 471, ensuring better visibility and safety all round for the wearer
Protects against abrasions and impact injuries
Integrated reflective piping on the brim and textile components
Comfort features
Flexible plastic shell adapts to different head shapes and sizes
Continuous size adjustment with an adjustable band
Versions available
9794800: bright yellow
9794900: bright orange
Note: Bump caps offer protection against injuries caused by impact with stationary objects in accordance with EN 812. They do not provide adequate protection against falling objects and may be used only in areas in which a safety helmet is not required in accordance with EN 397.
Downloads
Specifications uvex u-cap hi-viz bump cap
| | |
| --- | --- |
| Product type | bump cap |
| Version | Textile components in signal colours, with long brim |
| Standards | EN 471, EN 812 |
| Colour | orange |
| Size | unisize |
Purchase product
Interested in this product? Click here to find your nearest distributor.
Standards

EN 812
The standard describes requirements regarding the physical and protective properties of bump caps.