uvex coating expertise — top of the line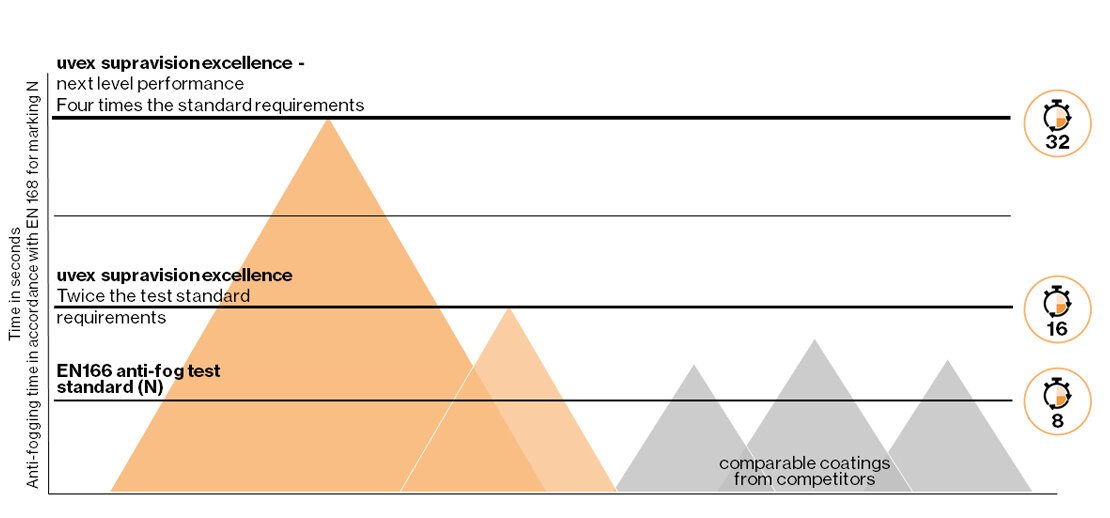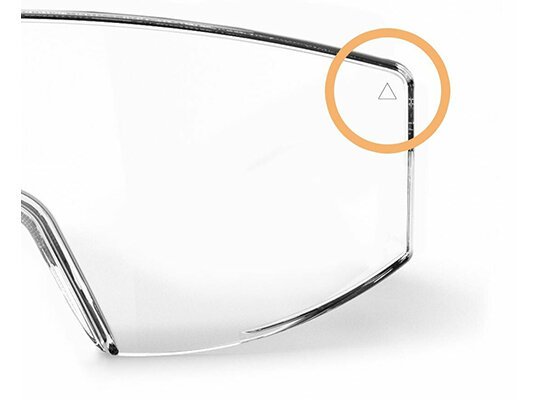 How to know if your safety eyewear is performing 100% better
From August 2021, all uvex safety eyewear manufactured with uvex supravision excellence has automatically been equipped with the new improved coating.
You can easily check whether your eyewear has the original or the new coating — if there is a small triangle on the lens, you can be sure that your uvex safety eyewear offers twice the performance.
uvex supravision® for fog-free vision
Looking through lenses that are fogged up, scratched or dirty increases the risk of accidents, not only during the working day, but also when participating in leisure activities or sports.
uvex has been synonymous with innovative coating technologies for decades. In our centre of expertise in Fürth, we develop and produce scratch-resistant and anti-fog lenses for a multitude of work and leisure applications. uvex supravision is an innovative coating technology that makes uvex eyewear a reliable companion both during day-to-day work and when participating in sports.