uvex SelectToGo - The 3 colour glove system
uvex SelectToGo is a new, cost effective three colour coded safety glove range based on the European Standard EN388:2003 cut resistance test, which offers a visual, simple and memorable system to help you and your employees choose the right glove for the job.
Cut protection made easy
This proven colour selection system poses many benefits, including:
Health and Safety professionals can quickly identify that the correct glove is being used for a known application
Raises safety awareness within the workforce and ensures correct glove selection for a given task
The easy to understand system helps break down potential language barriers
uvex SelectToGo utilises uvex manufacturing competence resulting in high quality products and access to glove experts
uvex SelectToGo includes a variety of liners and coatings to protect against cut hazards and the handling of different materials in varying conditions
The uvex SelectToGo range works well in numerous workplaces which require a mix of cut protection levels e.g. construction and related trades, engineering, manufacturing, warehousing/logistics; and automotive.
The range
The uvex SelectToGo range has a number of options suitable for dry, damp, wet and oily environments.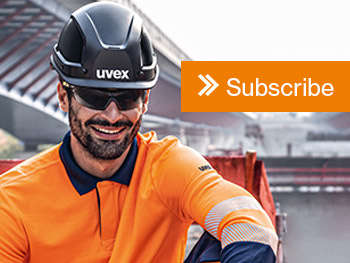 Sign up to our newsletter to receive information about our latest products, services and other interesting highlights
Sign up now