uvex lens tinting advisor
We offer lens tinting solutions for every light environment. Our new digital lens tinting advisor helps you find the perfect tinting for your application – and if you want help finding the right safety eyewear model, we recommend taking a look at our application recommendations.
Safety spectacles with amber tinting (yellow lenses) enhance vision in low-light conditions and improve contrast and depth perception. It is essential that 100% UV protection up to 400 nm is always guaranteed, which is the case for all uvex polycarbonate lenses.
To combat the effects of bright light, glare and/or intense sunshine, uvex offers brown-tinted lenses. In terms of colourimetry, a colour is perceived as brown when warm colours such as yellow, orange or red are mixed with black. These lenses put less strain on the eyes in high light intensity and enhance contrast to significantly improve depth perception for seeing objects. Full signal colour recognition is also guaranteed.
Safety spectacles with grey tinted lenses reduce the light transmission to different levels. In combination with mirroring (for example, silverlight mirror) distracting light reflections and glare can be significantly reduced. This results in less strain on the eyes and an improvement in spatial perception.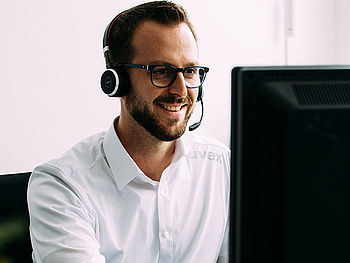 Got a question about one of our products? Fill in our quick form and we will get back to you
Contact us