Wearability - The key to safety eyewear compliance
At uvex we know the best PPE is the PPE that is worn - which is why we design WEARABILITY into every piece of eyewear we make. But what do we mean by that? WEARABILITY = Compliance. It's PPE that doesn't get in the way allowing you to focus on the task at hand. Ultimately, it's the perfect balance of four main factors:

Proper fit
One size does not fit all. It may seem obvious, but properly-fitting eyewear that has been selected for the individual, their workplace and takes into account compatibility with other PPE can help avoid accidents, reduce discomfort, increase productivity and give wearers confidence.

All day comfort
With proper fit comes comfort. Safety eyewear not only protects against mechanical hazards (workplace debris and contaminants), it should be free of pressure points, lightweight, breathable and not slip. It's only when PPE fits well and is comfortable that it remains worn throughout the day.

Product performance
We understand that the design, quality of materials, lens tints and coating technology all have a bearing on the wearer experience. Our in-house expertise ensures we have complete ownership of the entire value-chain from raw material to finished product ensuring the highest-quality eyewear.

Modern style
We all want to look and feel good. Eyewear that is high performing, comfortable and stylish makes wearing PPE effortless. As a result, safety eyewear is more likely to remain where it should throughout the day and employees will remain compliant.

The best safety glasses are the ones that fit you best
Simply wearing any old pair of safety eyewear isn't enough to protect your eyes. Undoubtedly it decreases the possibility of an injury, but if you have poorly fitted eyewear you are putting yourself at a higher risk as the PPE can create a distraction from workplace hazards. The first and most vital thing to remember is that one size does not fit all. Head and facial shapes all differ requiring a range of eyewear from which employees can select. Involvement in this process not only ensures a proper fit, crucial for the wearer's safety, it also increases the likelihood that eyewear stays worn throughout the working day.
Adaptable features such as lens inclination and extendable side arms allow wearers to achieve the ultimate close fit (to keep hazards out) and find a position that means they can work comfortably, confidently and with as little distraction as possible.
Safety glasses for smaller faces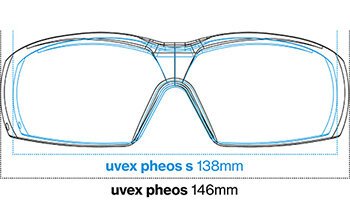 Our range of safety eyewear includes spectacle and goggle designs specifically for those with smaller faces. The uvex pheos range has something for everyone and is available in three sizes. The uvex pheos s is 8mm narrower than the standard uvex pheos making it ideal for smaller faces.
uvex wearability fit program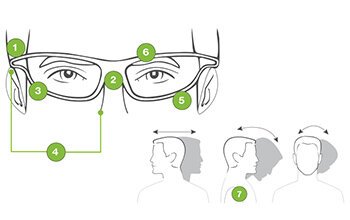 Our highly successful fit program ensures that even your hardest to satisfy employee with find a safety spec or goggle that is best suited for them. Our highly knowledgeable team of experts will work alongside you and your employees to ensure they find suitable eyewear that really fits them.
Making eye protection easy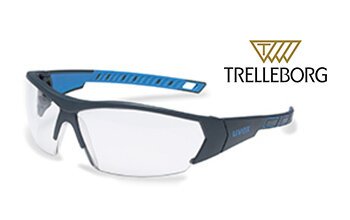 Trelleborg made safety eyewear mandatory after recognising the potential risk to staff and wanted eye protection that was comfortable, durable, looked good and offered value for money. After trialling a number of brands, uvex eyewear fitted the bill on all counts.

Innovative features for comfortable protection
Eyewear should deliver a low-pressure, lightweight fit with even weight distribution. Thanks to uvex's German-engineered dual-injection mould technology, we're able to combine soft and hard components into frames that flex; making them comfortable and durable, while also ensuring eyewear stays put.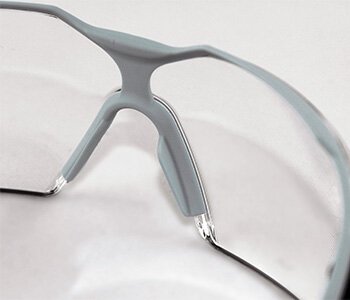 Innovative duo component technology
uvex has developed an injection moulding process which enables the ideal combination of hard and soft materials around the brow, nose and side arms that adapt to the wearer's face; delivering ultimate fit for outstanding protection, comfort and stability.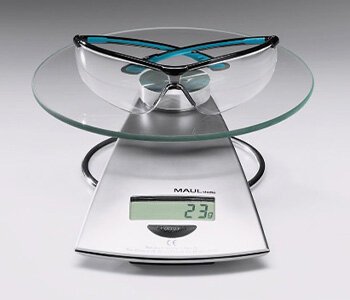 Less weight – more comfort
Developing frames with a low weight enhances wearer comfort by considerably reducing additional stress on the body, so that uvex safety eyewear can be worn for long periods without fatigue.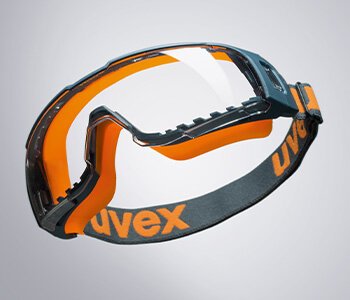 Compact designs
Close-fitting, compact designs mean uvex safety eyewear adapt to the face with even weight distribution for a pressure-free fit.

uvex safety is synonymous with exceptional industrial health and safety solutions that fulfil the highest demands. These are based on in-depth expertise, the latest research and technology and uncompromising quality. Almost 80% of the value chain is generated in uvex manufacturing plants. The headquarters in Fürth, Bavaria, has become a centre of expertise for innovative safety eyewear, from spectacles to laser protection glasses. Mechanical and optical properties are tested in uvex's own laboratory.
Standard is not an option
uvex safety strives to set new standards. Through its strategic innovation management programme uvex generates solutions that are tailored to meet customers' requirements. uvex safety is continually developing its technological expertise to ensure it always delivers the best-possible product and service quality.
uvex takes product development seriously, by researching the ergonomics of a product, harmonising product performance and the capabilities of the human body using high-tech materials, proven to perform even under the harshest conditions.
Permanent lens coatings
uvex is the world leader in lens coating technology, delivering coatings that are permanently bonded to the lens and so do not wash or wear off, even after extended wear or repeated cleaning. With a range of coatings available, uvex is able to offer the right solution for your working environment.

Style meets comfort and safety meets design
We all want to look and feel good, even at work. When 'wearability' is designed into safety eyewear, employees are more likely to keep it where it should be, on their face and in front of their eyes. It is possible for employees to have high-performing, comfortable, properly fitted specs or goggles that keeps dust and debris out, in a style and design to ensure there is something for everyone. The wide range of uvex styles and designs of safety eyewear allows you to find the product that most suits you.
The highest-quality safety eyewear in the industry
When 'wearability' is designed into safety eyewear, employees are more likely to keep it where it should be, on their face and in front of their eyes. It is possible for employees to have high-performing, comfortable, properly fitted specs or goggles that keeps dust and debris out, in a style and design to ensure there is something for everyone.

At our site in Fürth, we combine everything from safety spectacles and full vision goggles to prescription and laser protection goggles. In this unique competence centre for protective eyewear, we develop and produce, in accordance with strict quality standards, premium coating systems to enhance the properties of our eyewear – and to create high-performance premium products. The uvex plant is certified in accordance with ISO 9001:2015 and ISO 50001:2011, and relies on state-of-the-art technology and strategic partnerships to develop future-oriented technologies and products.
Need help selecting the right eyewear? Fill in our quick form to book an appointment with one of our experts: