Find the right safety helmet size
A safety helmet should be neither too tight nor too loose on your head so it's important to find the right safety helmet size by measuring your head circumference.
Measuring your head circumference by placing a measuring tape around your head, slightly above your ears and across the centre of your forehead (around 2.5 cm above the eyebrows). Make sure that the measuring tape is horizontal and not too tight against your head.
Don't have a measuring tape to hand? Simply use a piece of string and then measure with a ruler.
You can then use your head circumference to find the right safety helmet size for you. The individual sizes of our uvex safety helmets offer several centimetres of wiggle room, so you can adjust the helmet exactly to your head circumference using an adjuster.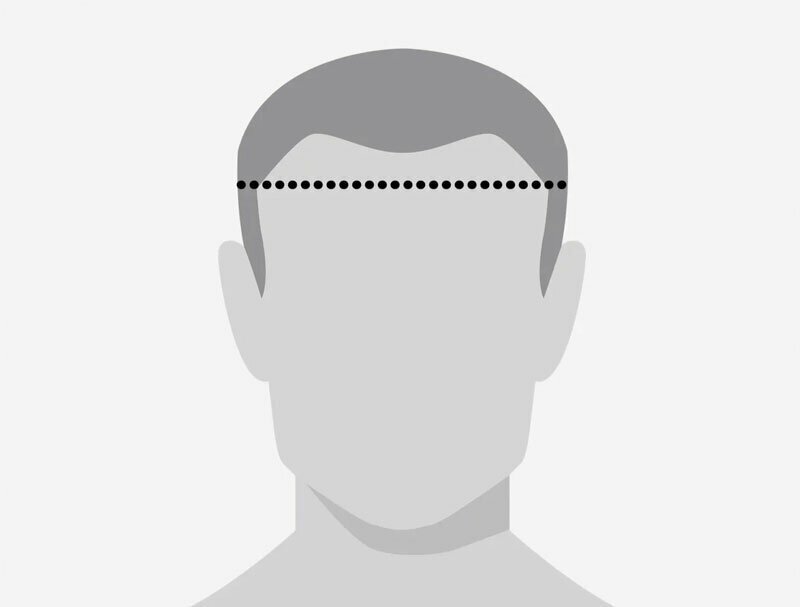 Got a question about one of our products? Fill in our quick form and we will get back to you
Contact us
Browse the uvex pheos safety helmet range
How comfortable can safety helmets be?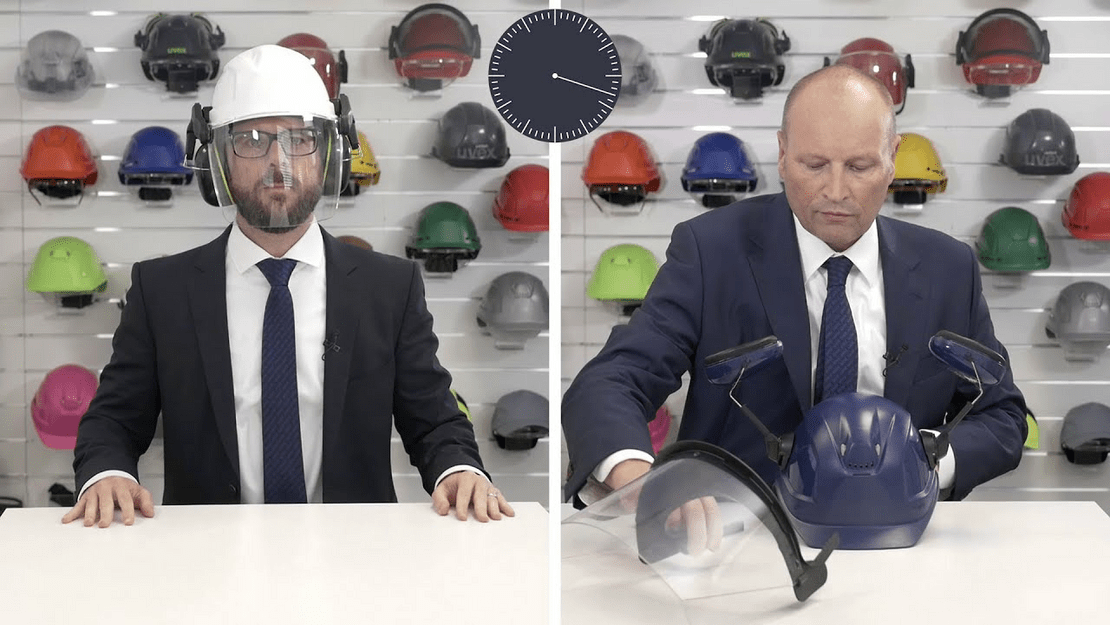 How the uvex pheos click system works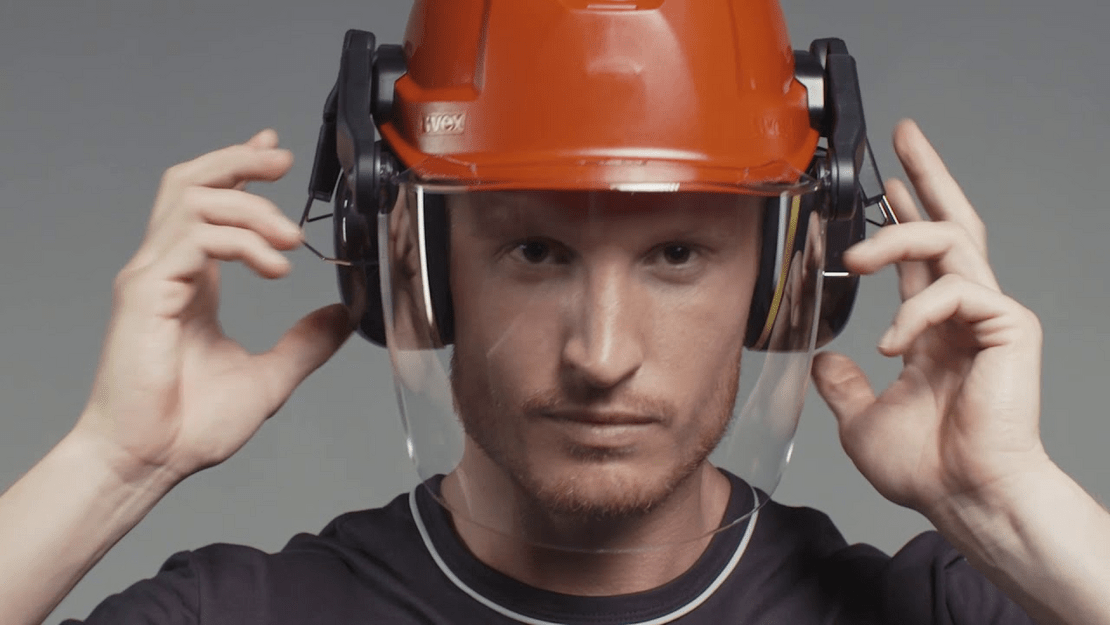 ---