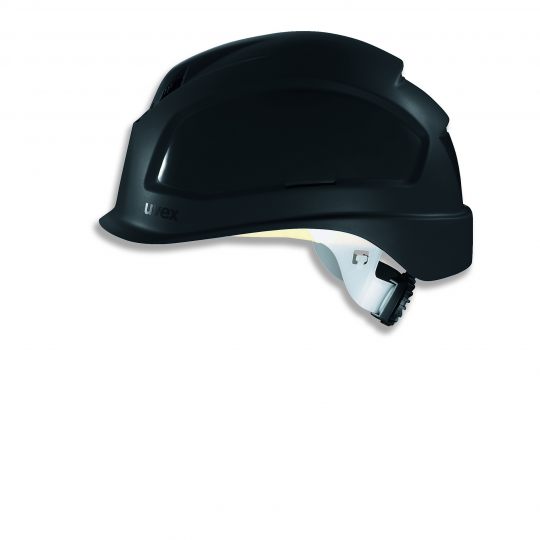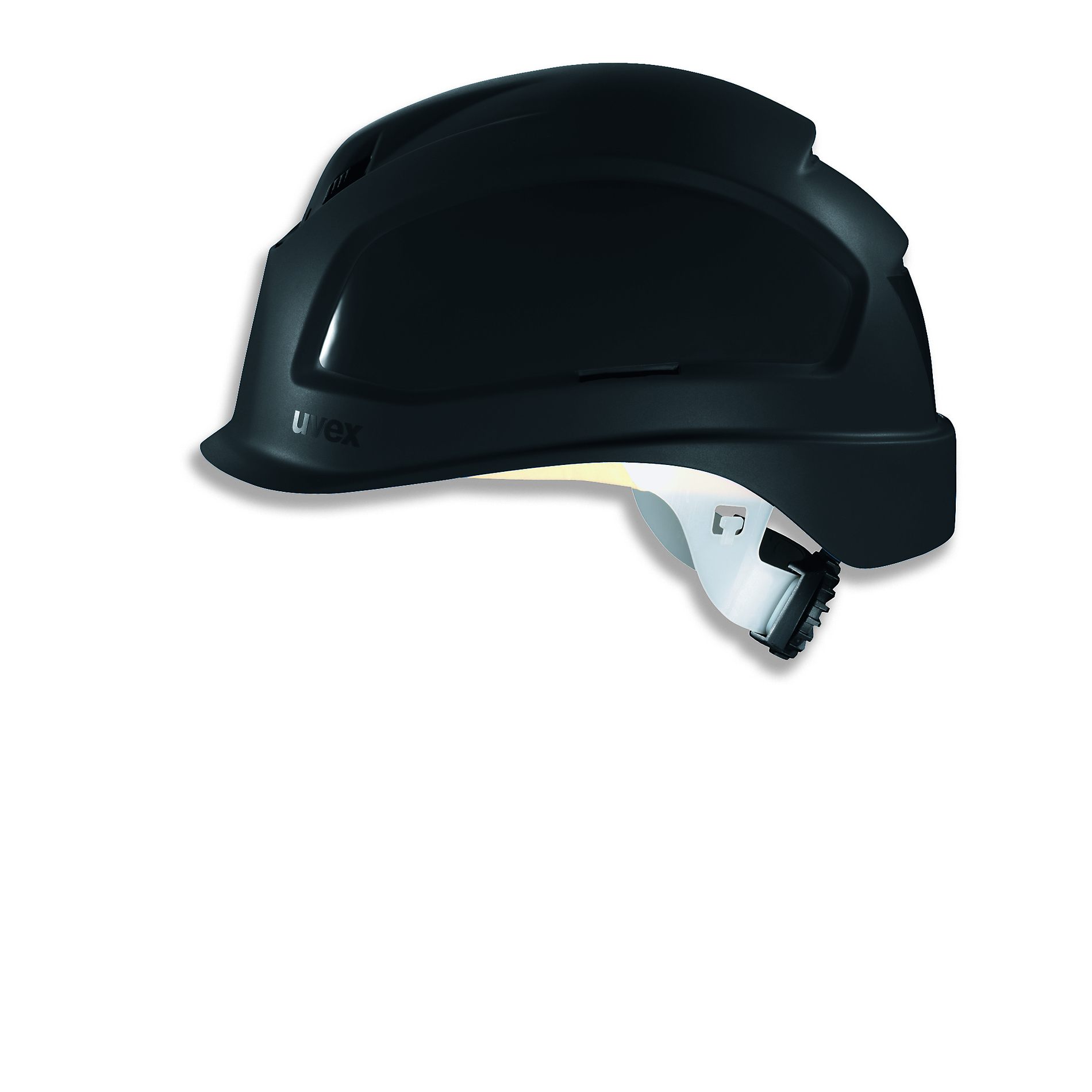 uvex pheos B-S-WR safety helmet
Article number: 9772932
Comfortable, secure fit with continuous width adjustment
Short brim for a wider field of upward vision
Resistant to hot molten metal splash (EN 397 additional requirement "MM")
Side Euroslot adapters for earmuffs
uvex pheos B-S-WR safety helmet – comfortable head protection with unrestricted upward vision
The lightweight uvex pheos safety helmets feature a sporty design and offer maximum wearer comfort – for example thanks to the climazone ventilation and the extremely flexible 3D suspension harness. The sturdy, rigid helmet shell also easily withstands pressure from the side, and fulfills all safety-related requirements for construction or industrial work. Its functional accessory system makes the uvex pheos industrial safety helmet especially versatile. Whether visor, safety spectacles, ear defenders or head torch: The work helmets can quickly and easily be adapted to the user's individual needs. The suspension harness with wheel ratchet allows continuous width adjustment, for a perfect fit at all times. The shortened brim ensures unrestricted upward vision.
General features
Safety helmet with slot on the front for helmet lights
Side Euroslot adapters (30 mm) for attaching earmuffs and the uvex pheos visor system
Short brim
Available in: white, yellow, red, blue, dark grey, black
Protection features
Meets standard EN 397 and additional requirements for very low temperatures (-30 °C) and molten metal (MM) splash
Comfort features
Three variable air vents for maximum ventilation
Suspension harness with wheel ratchet for variable width adjustment
Shorter brim for a wider field of upward vision
Six-point textile band attachment ensures optimal fit and comfort
Available variants:
9772031: white
9772131: yellow
9772332: red
9772531: blue
9772832: dark grey
9772932: black
uvex pheos e-magazine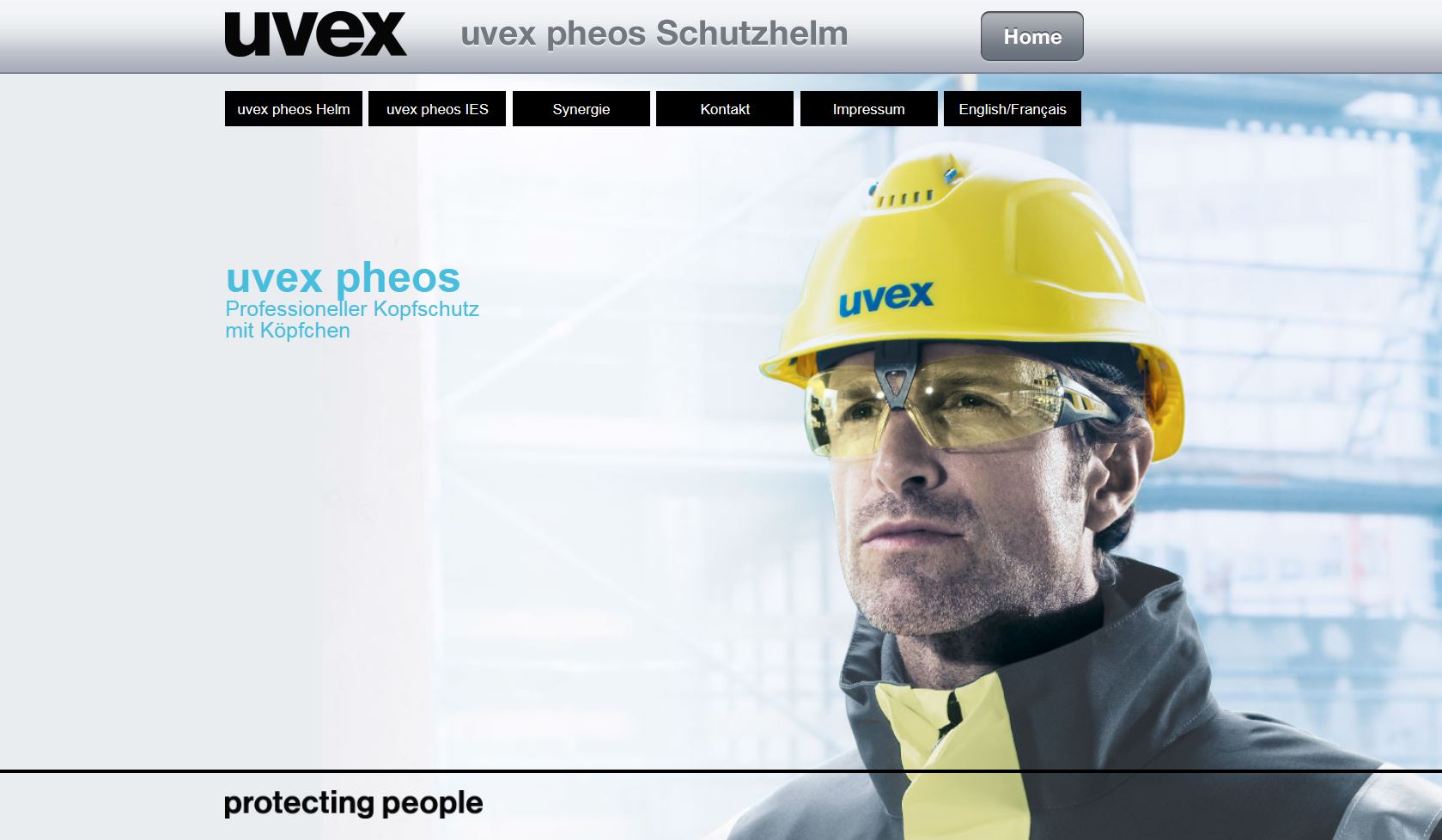 Specifications uvex pheos B-S-WR safety helmet
| | |
| --- | --- |
| Product type | safety helmet |
| Product family | uvex pheos |
| Version | with short brim |
| Standards | EN 397 |
| Additional requirement (EN 397) | -30 °C, MM (Molten Metal) |
| Colour | black |
| Size | 52 to 61 cm |
| Segment | Road Building / Asphalt Work, Water / Wastewater / Pipeline Construction, Plastering / Concrete, Masonry / Stone Setting / Stone Work / Bricklaying, Wrecking / Demolition, Bridge / Tunnel / Elevated Highway Construction, Metal Works |
Purchase product
Interested in this product? Click here to find your nearest distributor.