Trust uvex to look after you
PPE for the healthcare sector
protecting people
PPE solutions for the healthcare sector
Working in the research, development and production of medicines in pharmaceutical and biotech companies calls for the highest standards in reliable protective equipment — after all, employees are exposed to chemical and biological risks as well as all kinds of physical and mental stresses during their work. For these reasons, uvex has developed optimal PPE solutions that are specially designed for use in the pharmaceutical and biotech industries.
Our products not only provide the best possible protection against workplace hazards, but also against long-term health risks. In this way, our products improve the well-being of your employees. Our exclusive portfolio for different areas of application in the pharmaceutical & biotech industry has the right PPE products for you.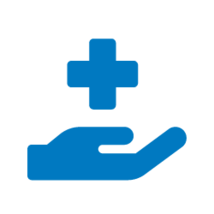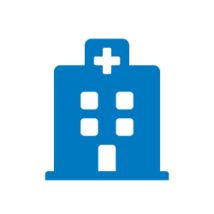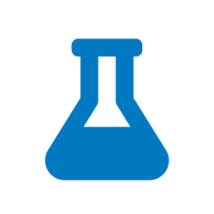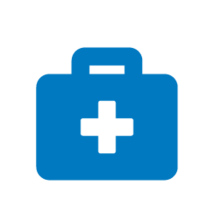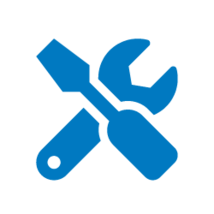 uvex PPE is protection you can rely on
In the healthcare industry, employees face several challenges in the workplace, including:
Chemical hazards (toxic, corrosive, and flammable chemicals)
Biological hazards (e.g. viruses and micro-organisms)
Eye and skin hazards due to caustic and irritant substances
Optical risks (UV, laser, IR)
Noise from equipment and installations
Mechanical hazards from devices and equipment
Slips, trips and falls from spilled liquids
Stress on the musculoskeletal system due to repetitive movements, awkward positions and constant standing
Mental stress due to repetitive activities, time pressure and high demands on concentration
The UK pharmaceutical sector employs approximately 63,000 people.
The pharmaceutical sector value is forecasted to increase by 19.3% to £25bn from 2018 to 2023.
41% of pharmaceutical products produced in the UK are exported, 30% are for the UK market.
With protecting people at its core, uvex PPE incorporates numerous technologies to enhance safety, functionality and wearer comfort. By doing so, our products not only keep workplace hazards to a minimum, we can help prevent long-term health risks, enhance employee wellbeing which in turn has a positive effect on performance and productivity.
As a European manufacturer we understand that many companies in the UK renewable energy sector are committed to the target of zero emissions across the entire supply chain. As a producer with high in-house production we consider the environmental impact of all of our processes and place high value on the responsible use of resources, people and protection techniques to ensure minimal environmental impact. Our quality standards exceed the most stringent requirements and thanks to our universal quality management system, all our factories are certified in accordance with ISO 9001:2000.
Safety eyewear - focus on innovation and quality
Work in the pharmaceutical and biotech industries is all too often accompanied by a number of mechanical, chemical and optical risks to eye health. Our diverse uvex eyewear range offers different designs, tints and coatings that are specially developed for use in laboratories, research and production environments. Whether you need safety glasses, goggles, over specs or prescription glasses, uvex have developed a range of safety eyewear solutions which meet the highest quality standards. With the unique coating technologies uvex supravision plus and uvex supravision excellence, our anti-fog safety spectacles offer the optimal solution for working safely and with a clear, unrestricted vision. Our wide range of safety spectacles are also particularly suitable for use in combination with respiratory masks. All uvex eyewear delivers edge to edge crystal clear clarity with 100% UV protection.
Autoclavable safety eyewear
Autoclavable safety spectacles with anti-fog coating. Specially designed for repeated autoclave sterilisation (20 x 20 minutes at maximum 121°C).
Permanent lens coatings
uvex is the world leader in lens coating technology, delivering coatings that are permanently bonded to the lens and so do not wash or wear off, even after extended wear or repeated cleaning. With a range of coatings available, uvex is able to offer the right solution for your working environment.
Safety glasses with prescription lenses
uvex is able to provide a choice of metal, plastic and wraparound frame styles in single vision, bi-focal or varifocal for safety or office use. Scratch-resistant lens coatings are supplied as standard and frames from uvex come with a two year guarantee for accidental damage and wear and tear. We are able to offer a prescription service to suit your needs whether you are a large or small organisation, in one or multiple locations.
Safety gloves - maximum protection with excellent tactile feel
Essential for working with chemicals, cleaning products or in the laboratory; uvex protective gloves provide reliable protection against most chemicals. Thanks to their ergonomic fit, uvex gloves allow unrestricted, fine-motor movement and high tactile feel.
Respiratory masks — secure fit and optimal comfort
Particle-filtering respiratory masks are a must when handling chemical substances in laboratories and similar environments. The uvex silv-Air range of respiratory protection includes highly effective face masks in protective classes FFP1, FFP2 and FFP3 that are extremely comfortable to wear. Protect yourself against solid and liquid aerosols, dust, mist and fumes– even during longer periods of use. At uvex, we not only make sure that all our products meet the requirements of the necessary safety class, but we also pay particular attention to making sure that they fit exceptionally well. As a system provider of PPE, our safety spectacles are also suitable for use in combination with our respiratory masks.
Safety footwear — ergonomic design for comfort and relief
Standing up all day has an impact on your whole body: As well as negatively affecting your feet and your the musculoskeletal system, long periods of standing can also result in fatigue and reduced concentration. The ergonomic safety footwear offered by uvex counteract these problems, providing the wearer with relief even on days that require a lot of walking and/or standing around. Our safety footwear complies with protection class S1, S1P, S2, S3 SRC, feature above-average shock absorption, avoid pressure points and are extreme slip resistant.
---