The importance of customer service
We strive to deliver excellent customer service and recognise the vital role it plays in making successful relationships with our customers.
Customer benefit is at the core of everything we do
A responsible attitude towards our business plays a key role in every decision. Day-to-day work at uvex is guided by the value system and mission statements, when dealing with employees, customers and suppliers, but also with regard to protecting the environment. Global, value-oriented growth is the key to the brand's international success.
What does good customer service mean to uvex?
Being knowledgeable about the products we provide
Listening to our customer's needs
Always being polite and friendly
Wherever we can, going above and beyond to ensure our customers are happy
Building valuable relationships with our customers
Honest communication at all times
Take a look at what good customer service means to some of our team here
Got a question about one of our products? Fill in our quick form and we will get back to you
Contact us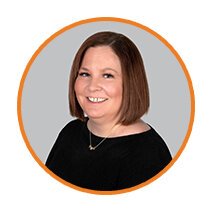 Jo Breeds
uvex Customer Experience Manager
At uvex we are constantly striving towards enhanced digital connectivity with our customers and there are many exciting developments to come from this. We will continue to adapt and learn as we take the next steps into the future, with customer service at the heart of our business.
What our customers say about us
"We are quite new to the UVEX product range but even in the current climate we have managed to grow our business quite substantially in a short space of time, this is down to the quality of the products and mainly the support of the customer service staff, hopefully we can look to build on this towards the end of this year and into next."
Charlie Flint
Sales Manager - Orbic Engineering Solutions
"Sue is fantastic to deal with, always extremely pro-active & goes above & beyond every time. Sue is very prompt at replying to e-mails & has great product knowledge & always a pleasure to deal with."
Wayne Rendell
Commercial Manager - Guardsman Ltd
"UVEX are one of my top suppliers and the communication particularly from Sue has always been speedy and accurate. Products are delivered fast and always advised if there are any on backorder with delays. There have been discrepancies, however these are resolved in a speedy manner. It has been a challenging time for all, however UVEX have still maintained a quick response time to enquiries and orders."
Nick Smith
Supply Planner - Cromwell
"UVEX are a great vendor to work with. They are friendly, honest and understand Arco. Yes, we have issues, like any other vendor, however, in having that trust and sincerity between Sandra and myself, we between us both manage our customer's expectations, and in doing so, keep them safe at work."
Group Materials Management - Arco
"Please could you pass on our thanks to Louise @ Uvex. Their deliveries are absolutely spot on. A very good benchmark."
Colin
Warehouse Manager - TEPS
"UVEX have a great customer service relationship with us and provide an excellent service on all deliveries."
Laura Gallagher
Purchasing - Specialised Welding Products
"At MSC, industry leading customer service is our number one priority. With their fast deliveries, exceptional response times and approachable, friendly staff, our strong partnership with the uvex customer service team means the distribution & supply of premium quality safety wear to our valued customers is second to none."
Brian Ball
UK Buyer - MSC Industrial Supply Co.
"My experience with Fiona has always been excellent, nothing is too much trouble and she has a great customer service attitude. uvex customer service as a whole is excellent and I wish more manufacturers were as conscientious."
Carly Pile
John Liscombe
"Thank you for all your help over the past years with stock, availability product knowledge and stock levels. You are always very helpful and quick to respond to any query I put your way. My order acknowledgements are always quick and precise and orders delivered on time."
Trish Winder
Purchasing Manager - Deltawaite Ltd
"First class customer service typified by continually responding quickly to orders and by suggesting realistic alternatives in situations where first choice options aren't readily available. Definitely in the Premier League of safety product suppliers when it comes managing customer relationships"
Nigel Grant
Purchasing - JBS Group
"Uvex UK have helped facilitate the introduction of non-core parts for a large customer in Austria."
Darren Gow
Inventory Planner - RS Components
"I've been working for this business for 13 years under the SDL, SIG Safety and now NSS ownerships, in all of this time I have found the uvex team to be my best customer service experience due to the professionalism and friendliness you all show me.

This I can say is not just for the day to day ticking over of our trading, but more to the point where there have issues with missing deliveries / shortages or incorrect shipped items. These have historically been resoled in a timely (stress free) manner.

I would also like to add that the prescription invoice side of the business also runs very smoothly with hardly any need intervention which is what we like to see. Overall a big thank you to all of your help over the years it is, and has been a pleasure."
Peter Essom
Stock Control Manager - NSS
"An extremely easy to deal with company that make our life simple. Customer services are extremely responsive and always happy to help. These high levels of service and excellent stock holding have contributed to uvex becoming one of our key suppliers."
Ben Steel
Arden Winch & Co Ltd
"We have always found our Uvex customer service contact supportive and communicative. One of Uvex's strengths for us has been in arranging forward orders to help us ensure appropriate levels of incoming product to meet requirements for larger clients"
Richard Latimer
Procurement - Hazchem Safety Ltd
"Uvex offer quality products and quality personnel within their sales team to deal with enquiries. Sue Renshaw our account contact at UVEX is a professional, knowledgeable individual who always goes the extra mile to help out. Sue offers fantastic customer service every time. It is evident that UVEX cares and values their business. Sue offers fantastic customer service every time a real asset to the team."
Natalie Dixey
Credit Controller - Oursoles
What does 'good customer service' mean to our colleagues?
Jenny Sims
Group Product Manager/Customer Interface Leader
First and foremost caring about, and understanding, your customers. If you don't care, and haven't taken the time to understand them, how can you strive for the best for them, when you don't know what that is? How many of us have been at the end of a call knowing they are reading from a script, and you are a tick in a box, not a customer they are trying to do their best by? Secondly treating & communicating with your customers as you would expect for yourself. And thirdly delivering your promises, and if things change and you are not able to, advising your customers quickly, and doing your utmost to resolve it.
Graham Abbott
Business Development Director
Good customer service, is not about just telling the customer what they want to hear, it's about managing and whenever possible exceeding the customer's expectations, delivering to promise and supporting your customer and own business in equal measure. Never make promises you can't keep, showing empathy and demonstrating to the customer you are doing everything within your power to deliver their requirements and at the same time using your experience of your own business to deliver the most effective outcome. You must have the fortitude to give the customer bad news when absolutely unavoidable and be as open as you can be within the boundaries of professionalism, always remembering and respecting your customer and your own company, in the longer term they will respect you and your business for your candour.
Carl Dwyer
Director of Sales
I've learned that people will forget what you said - people will forget what you did - but people will never forget how they made you feel. This is what great Customer Service teams do well - it makes you want to continue to know more about them.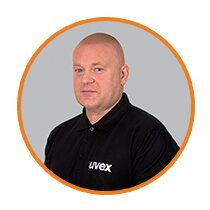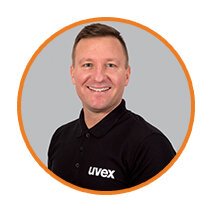 Matthew Jones
Business Development Manager
Our customer service team are a credit to the business. The skillset amongst the team allows them to surpass challenges set and make the whole experience in dealing with uvex one that makes you want to come back.
Nigel Day
Technical & Support Services
The beating heart of any customer relationship is the Service Team who look after the relationship.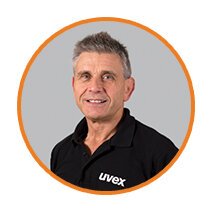 James Finlayson
Business Development Manager
Characterising the way we do business, is our Customer Service Team and their professional engagement with our distribution partners which is second to none in our industry. Our fantastic team set an example for the whole business and raised the bar immensely when it comes to representing the uvex brand and customer service. After all business is people, and in Jo, Sandra, Fiona, Sue and Louise, we have the team to assist and help enhance your own customer reputation and it only takes one call.
Steve Platt
Business Development Manager
The external sales team and customer services team at uvex work as a true partnership to provide the highest level of service to our customer base. The sales team are fortunate to have a highly experienced, friendly and professional customer services team to work with on a daily basis and our customers regularly comment that the service they receive is first class.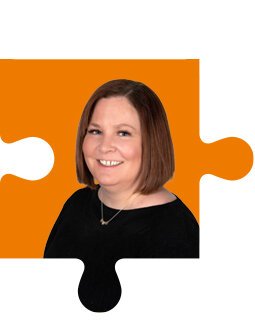 "Hi I'm Jo. I am the Customer Experience Manager for uvex. I joined the company 2 years ago, initially managing the customer service team and recently expanding our customer experience offering by establishing an outbound support team. I have many years experience in leading customer service and sales support teams, as well as operational management experience and have a long career history in financial services. I can with all honesty say I feel extremely luck to work for such a fantastic company. Not only do we have a clear and shared strategic vision amongst all employees, but we have amazing people who truly care about the company, our customers and each other which makes for a culture and company to be proud of. I am lucky enough to have a very strong team to lead, who love what they do. This has become more apparent during the pandemic and the challenges it has brought with it, which we have faced and overcome with enthusiasm and determination. I look forward to a long and exciting future with uvex."
Jo Breeds - Customer Services Manager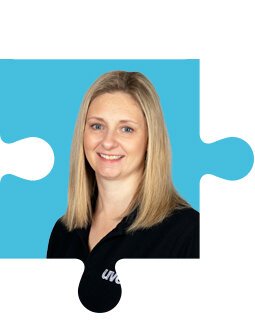 Find out more about Fiona
"Hi I'm Fi. I've worked for uvex for over 15 years, during which time I've taken a career break to travel and have two beautiful children. I've recently returned to the business from maternity leave and during a pandemic, which is an extremely tough time for businesses but can honestly say that uvex continues to surpass itself with an incredible team of dedicated, caring and knowledgeable individuals. I've worked in customer services for over 20 years, in various roles and believe that to deliver exceptional customer services you need to have open, honest communication and unconditional commitment with customers, regardless of the circumstances. The uvex work ethic is second to none and always puts family first. We are like one big team, and everyone is very supportive of one another regardless of their role in the company. Working in customer services can bring its challenges and every day is different, but I feel proud to work with such an amazing team who are driven and committed to provide our customers with fantastic innovative products and exceptional customer service."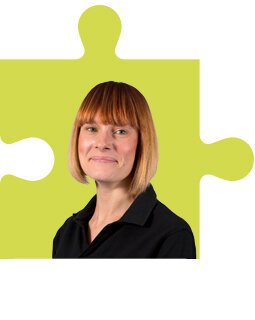 Find out more about Louise
"Hi I'm Louise. I have been working at uvex for nearly 9 years and have Customer Service experience for well over 25 years, which includes both office based roles and customer facing roles including retail and hospitality. I love working within the customer services role as no day is the same, it makes the job so much more interesting and enjoyable, and I believe that being versatile and honest with all customers is the key. Having direct contact with customers on a daily basis also improves relationships and helps move the business forward in a positive way. The company is very supportive and working within a small knit team helps to create fantastic relationships with fantastic people. During such difficult times it is important to keep these strong and always have each other's backs. I know my team always have mine and that's what makes working here such a pleasure."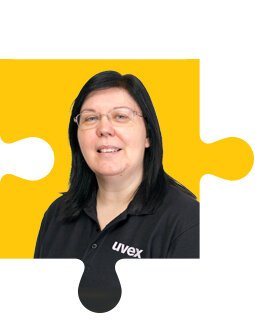 Find out more about Sandra
"Hi I'm Sandra. I have been working at uvex for 4 years and have Customer Service experience for well over 25 years (I know, I don't look a day over 30 years old). I really enjoy working at uvex as we are like a big family and are always there for one another; everyone is always open to help each other especially now with such challenging times. The Customer Service team and management are amazing and I feel lucky to work with such great girls, we all bring out the best in each other. I enjoy all aspects of the Customer Service role and, knowing I have uvex behind me, I feel that this comes across to my customers and I have such a good relationship with them all."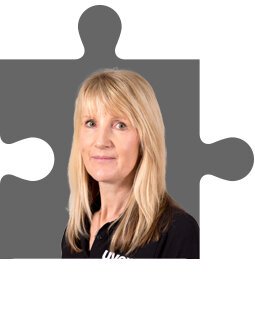 Find out more about Sue
"Hi, I'm Sue. I have worked for uvex for just over 9 years, one of my first jobs when starting out many years ago now was as an inventory controller where I learned a lot about the purchasing process and stock control, I then worked in customer services then moved to another company where I took on the role as purchasing assistant. I did a short spell in working in manufacturing and despatch, I believe all of these roles have helped me with my role in customer services at uvex today. I really enjoy working at uvex as we are like a big family and are always there for one another, every ones door is open if you need some help or advice someone is always there. This has been paramount especially now during the covid epidemic – the support we get from our managers is 110% which is very important and goes a long way. Because I am happy in my work I feel I relay this to my customers as I like to build a good rapport with everyone and if my customers are happy then so am I."
"Hi I'm Fi! I have been working at uvex for 4.5 years and have 20+ years' experience in similar roles throughout my working life. I enjoy working at uvex firstly because its like one big family, everybody is friendly and always ready to help in which ever capacity they can, family always come first. The Customer Services team and management in particular are second to none, I am very lucky to work with such an amazing team that always bring out the best in me, which I love. I enjoy working in all aspects of Customer Service but pride myself on building relationships and trust, to help make the process as smooth as possible, plus working with first class products is always a bonus. I love a chat too!"
Fiona Black - Outbound Customer Support
"Hi I'm Kate. I've recently joined the uvex team, from the onset the whole of the uvex team have been so welcoming and made every day enjoyable and not feel like any question you have is a silly one – certainly when you're the newbie! I bring to my role nearly 20 years of sales experience, mainly within the PPE industry both as an external sales person but also office based. I've had the pleasure of working with some of the sales team in my prior roles and so the transition has been fantastic. The uvex team is definitely a family, with fantastic support for each other, and certainly as the past year or so has been challenging for us all, they have worked hard to make the adjustments to support us all in the ever changing world we live in."
Kate Docker - Outbound Customer Support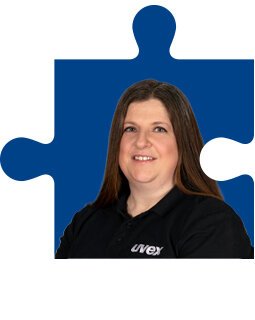 Learn more about how we work