uvex pheos alpine safety helmet
article number: see below
certified as a work safety helmet and climbing helmet
comfortable fit with continuous width adjustment and chin strap that can be changed depending on the area of use
short brim for a wider field of upward vision
side Euroslot adapters for earmuffs
uvex pheos alpine – multifunctional helmet for working at heights and rescue operations
Head protection doesn't get much more versatile than this: The uvex pheos alpine combines the various requirements of the industrial sector (in accordance with EN 397) and mountain climbing (in accordance with EN 12492) in one helmet with an unparalleled fit.
General features
multifunctional helmet for working at heights and rescue operations
combination of features from the industrial protection helmet (EN 397) with the requirements for a climbing helmet (EN 12492)
safety helmet with slot on the front for helmet lights
side Euroslot adapters (30 mm) for attaching earmuffs or the uvex pheos visor system
options for attaching head torches, goggles and face protection
available in: white, yellow, orange, red, green, blue, black
Protection features
meets standard EN 397 and additional requirement for very low temperatures (-30 °C)
firmly riveted four-point chin strap for use in accordance with EN 12492
chin strap included (art. no. 9790.005) for use in accordance with EN 397
light ABS helmet shell offers high level of protection and durability
Comfort features
six-point textile band attachment ensures optimal fit and great comfort
suspension harness with wheel ratchet for variable width adjustment
delivered as standard with a black PU sweatband (art. no. 9760.009); there is also an option of a light sweatband made of synthetic leather (art. no. 9760.005)
available variants:
9773050: white
9773150: yellow
9773250: orange
9773350: red
9773450: green
9773550: blue
9773950: black
uvex pheos e-magazine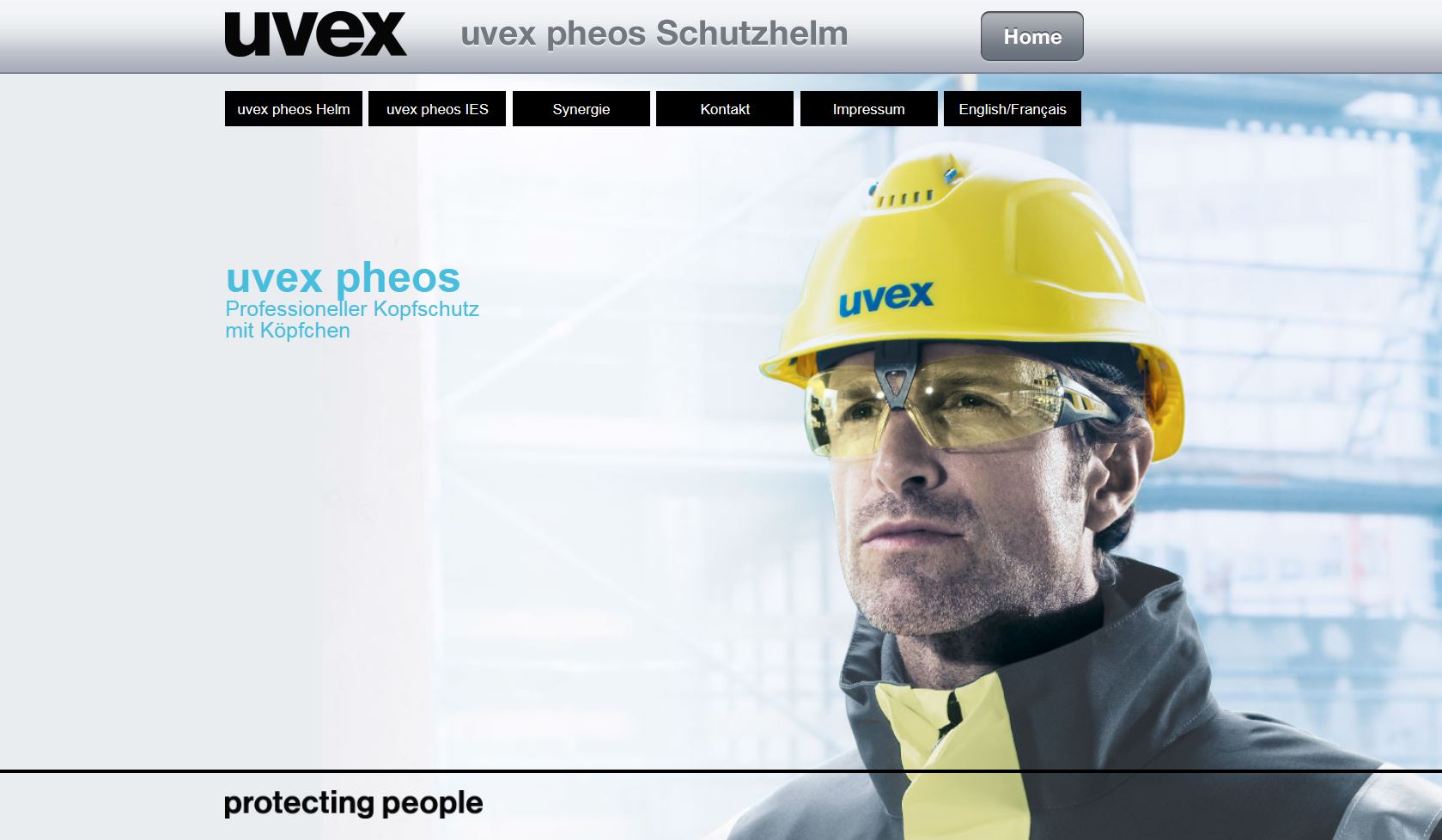 If you want to attach earmuffs but no visors, please use one of the following:
Earmuffs: uvex pheos K1H (2600201)
Earmuffs: uvex pheos K2H (2600202)
For using visors (alone or in combination with earmuffs), please refer to this table: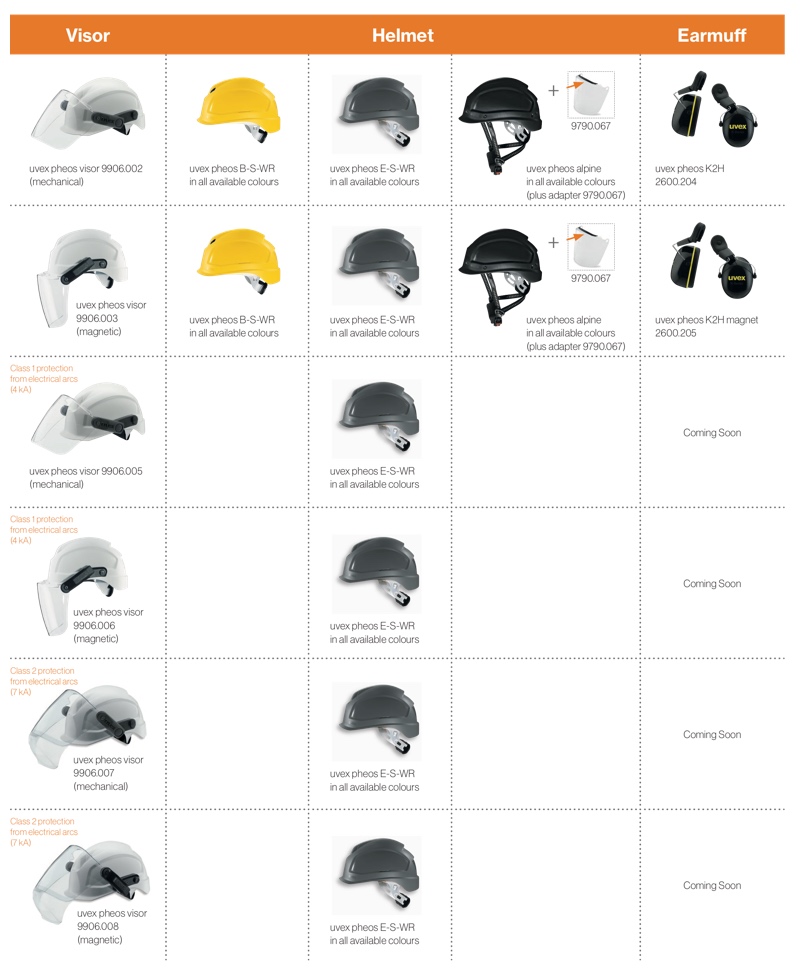 Specifications uvex pheos alpine safety helmet (9773050)
| | |
| --- | --- |
| Product type | safety helmet |
| Version | with short brim |
| Product system | Construction |
| Standards | EN 397, EN 12492 |
| Additional requirement (EN 397) | -30 °C |
| Colour | white |
| Size | 52 to 61 cm |
| Segment | Water / Wastewater / Pipeline Construction, Wrecking / Demolition, Bridge / Tunnel / Elevated Highway Construction, Metal Works |
Purchase product
Interested in this product? Click here to find your nearest distributor.