Young Worldskills competitor reviews uvex products
Ben Tullett, a senior Aircraft Technician at RAF Odiham, has been chosen as part of the UK team at the prestigious global competition WorldSkills 2013, the largest international skills competition in the world, which will take place from 2 to 7 July in Leipzig, Germany.
Ben, who works at the Hampshire airbase on Chinook helicopters, will compete against the best young aircraft engineers from across 56 countries in five continents in the Aircraft Maintenance category of the competition. He is currently undergoing intensive training at HMS Sultan, home of the Royal Naval School of Marine Engineering, and at H&S Aviation in Portsmouth.
Ben, 21, originally from Burnley, Lancashire, is well known to uvex, having approached the company asking to try out some of its products that are relevant to aircraft engineering while he competed in the Skills Show, a national engineering competition held in Birmingham, UK in November last year, in which he won a silver medal.
The UK competition required Ben to replace electrical cables in a restricted space, and to work with sheet metal. Following his success in this competition, he was selected to be part of the squad representing the UK in WorldSkills, after taking part in five days' rigorous training in a training camp in Finland and surviving a tough five-day selection event.
Ben told a local paper: "It is a true honour to be able to represent the UK at international level. "I believe that this is a chance to demonstrate the professionalism and immaculate standards of the aircraft technicians here in the UK to the rest of the world."
uvex products reviewed by Ben
Safety eyewear
Ben gave five stars to uvex's carbonvision goggles for their ergonomics, aesthetics, durability and relevance to aircraft engineering applications. Describing them as his "goggles of choice", Ben extolled the virtues of the goggles' light weight, close and comfortable fit and durability.
Equal praise was heaped on uvex's pheos spectacle. He said: "I really like these specs in terms of looks and style. They really do look the part, but above all else, they do their job superbly. Unlike a lot of other safety specs they do not fog up on the inside of the lens, which is absolutely vital for every use." He also praised the specs' scratch resistance, exceptional comfort, and ergonomic design, and has recommended them to his engineer colleagues.
Safety footwear
Reviewing uvex's origin boots, Ben was impressed by their sturdiness and supportiveness of the ankle. Although he described them as "another quality product from uvex", they cannot be used in aircraft engineering owing to their steel toe caps. But the boots scored well on comfort and slip resistance and especially on durability – "these are some hardcore boots," he enthused.
Hearing protection
Testing the uvex 2N behind-the-neck ear defenders, which are designed to be worn with head gear, Ben found they successfully blocked harmful loud noise from reaching the ear, while at the same time allowing normal conversation to be heard. He found them appropriate for aircraft work when combined with a foam earplug.
Gloves
Ben tried out three different types of uvex gloves. He thought the C500 FOAM glove "one of the most resistant and durable I have come across, with a lot to offer when handling sharps and abrasives."
For aircraft work a more sensitive feel is required, so he found the uvex unidur 3 finger glove "the glove of aircraft engineers, meeting every requirement for all aspects of engineering in an aircraft environment and perfect in every way." Ben most liked the flexibility and dextrousness of the Unidur, with the three fingerless digits allowing sensitive and accurate handling of small and delicate components.
Finally, Ben was very impressed with the uvex phynomic WET glove's resistance to aviation turbine (Avtur) fuel and excellent protection from contact with the skin. He found their grip in the wet equally impressive. "Another excellent product," he concluded.
uvex congratulates Ben on his selection in the UK team, thanks him for his product reviews, and wishes him the best of luck at WorldSkills 2013.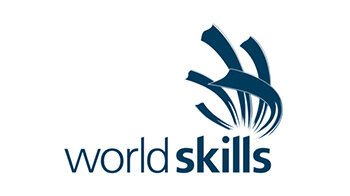 uvex carbonvision goggles