Come and see us at The Safety in Construction Show 2019
The Safety in Construction Show, held at The Derby Arena, is the first show designed to showcase safety products for use specifically in construction and brings together providers of safety products, services and training which are aimed at this key sector.

The safety challenges in the construction industry are diverse and exist in all activity phases from preparatory site work, to build and then to fit-out. To deliver projects on time, to specification and on cost requires flawless synergy between all teams and the same is true for an appropriate and complementary range of personal protective equipment.
Our safety experts understand the needs of the construction industry and can provide clear advice to help customers select the right PPE. Our range of robust safety footwear provide solid foundations for your construction site team, while our flexible safety gloves enable your team to get to grips with the task at hand. A wide range of innovative safety eyewear is available that provides protection from construction site dust, features permanent anti-fog coatings and is designed for comfort - even during long-term wear.
For more information on our range of PPE solutions, come and speak to the team on stand S28 at the Safety in Construction show on the 25th June at the Derby Arena.

Date and Time
Tue, 25 June 2019
09:30 – 16:00 BST
Location
Derby Arena
Royal Way
Derby
DE24 8JB
Where to find us
UVEX SAFETY (UK) LTD will be at stand S28
Anti-fatigue safety footwear from uvex
uvex 2 product range
The robust uvex 2 offers reliable protection in a sporty design and its virtually seamless construction helps to eliminate pressure points for excellent wearer comfort. The ultra light safety shoe is perfectly suited to outdoor applications due to its high grip PU soles.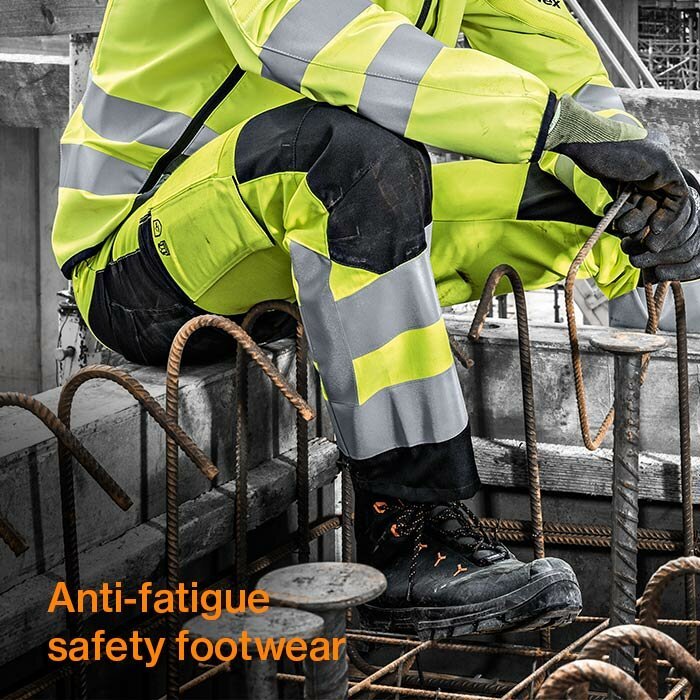 Cut protection safety gloves from uvex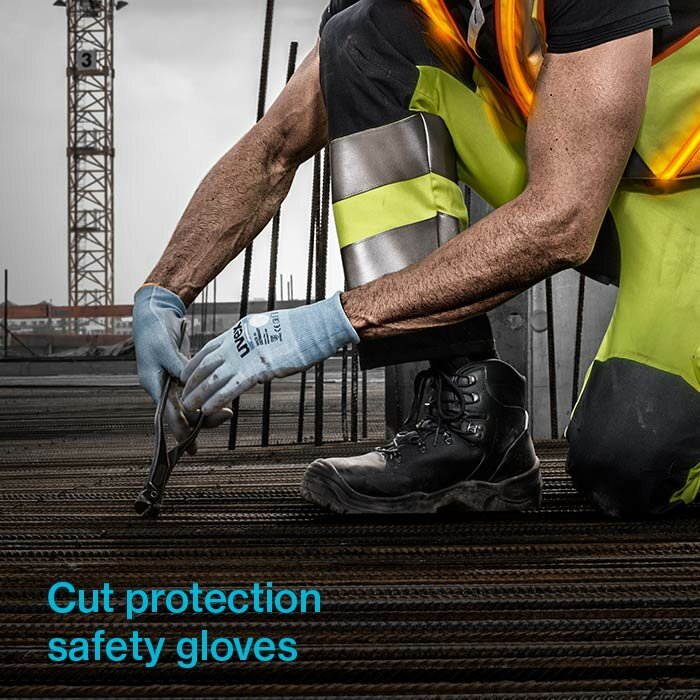 uvex SelectToGo - The 3 colour glove system
uvex SelectToGo is a cost-effective three colour coded safety glove range which offers a visual, simple and memorable system to help you and your employees choose the right glove for the job.
Anti-fog safety eyewear from uvex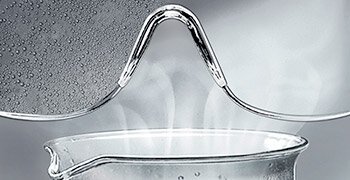 Permanent lens coatings
uvex is the world leader in lens coating technology, delivering long lasting anti-fog and scratch-resistant performance. uvex coatings are permanently bonded to the lens and so do not wash or wear off, even after extended wear or repeated cleanings.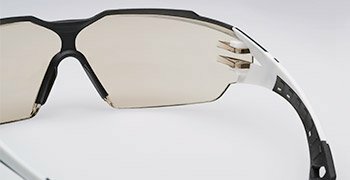 uvex CBR65 lens tint
The slight tint of the uvex CBR65 lens has been developed to protect wearers working indoors or outdoors for long hours under harsh light conditions (e.g. fluorescent strip lighting).