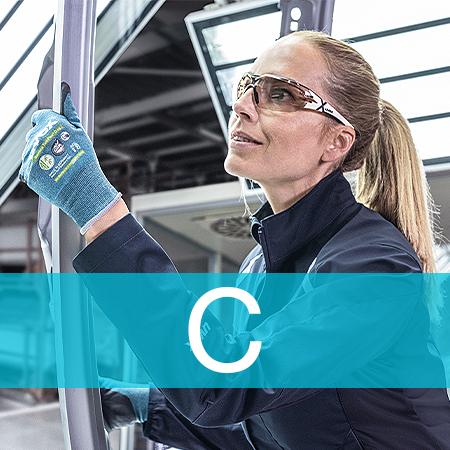 C = Contrast enhancement
✔ The innovative uvex CBR65 lens shade offers better contrast for a clearer vision helping to reduce strain on the eyes and increase comfort.
✔ The CBR65 lens shade helps boost contrast by retaining the blue components of the light, while green, yellow and red colours have their outline strengthened and the contours appear sharper. This contrast enhancement has a relaxing effect on the eye.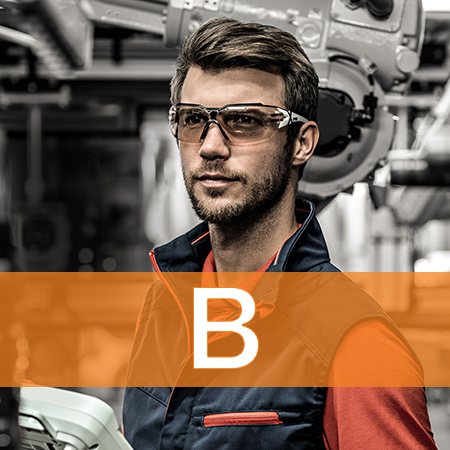 B = Blue light reduction
✔ The tint of the uvex CBR65 has also been designed to reduce blue light by up to 50% making it ideal for tasks with high visual requirements, especially in bright artificial light, allowing the wearer to remain focused for longer without the strain.
✔ Blue light exposure levels are increasing with modern technology and lighting techniques. It can be glaringly bright causing eyes to constrict. Over time, the tensing of muscles in the eyes and face can lead to headaches.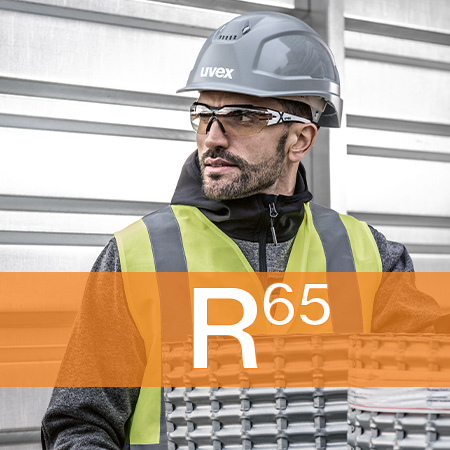 R65 = Relaxed vision
✔ Designed with a 35% tint to the lens, meaning 65% of light is allowed to pass through the lens, the slight tint reduces the glare of bright artificial lights, reflective surfaces or changing light conditions which all put additional strain on the eyes, can be uncomfortable and increase the onset of fatigue. This tint allows the eye and surrounding facial muscles to relax.