uvex phynomic gloves eliminate skin irritation
uvex helped to overcome a construction site manager's skin allergy caused by the wearing of gloves at Rydon Construction. Darren Cooper is site manager of Rydon Construction, a property development and maintenance company based in East Sussex that employs over 700 people.
As site manager, Darren has a busy job with 270 people working on site at any one time. The current project he is working on is to build 700 flats and 32 houses, with responsibility for all external works, soft and hard landscaping, mechanical and electrical engineering and the necessary utilities.
He has been in the construction industry since he left school and has been a site manager for the last 18 years - more than 12 of which with Rydon. Most of his job entails being outside and exposed to all the seasonal elements.
The concerns
Darren has suffered from eczema since childhood. The condition tends to flare up if his hands are in contact with certain products and the condition can be exacerbated through the wearing of gloves - which is mandatory on most construction sites. Whilst most gloves have no negative effects on skin, certain people who are prone to allergies can suffer severely.
"The problem started as a rash on the flat of my hands, but rapidly became worse," he explains. "I stopped wearing the gloves for a week and my eczema began to improve. But when I put them back on it flared up again, so I knew it was an allergic reaction to something in the gloves and I had to take them off."
On Rydon's sites it is important that managers are role models and must wear gloves all day long to set a good example to other workers. Darren was concerned because his managers rightly pointed out that he was not wearing gloves, and therefore asked him not to go on site because he was not setting the correct example to his staff.
uvex to the rescue
Upon hearing of Darren's problem, a uvex regional sales managers went to visit him on site, taking samples of uvex's phynomic range of gloves for him to trial.
The uvex phynomic glove range has passed the OEKO-TEX® 100 standard - an independent standard that checks for the top 100 chemicals used in glove manufacturing which could cause skin irritations or rashes. In addition, the uvex phynomic range has also been dermatologically tested and approved by proDERM, the Institute for Applied Dermatological Research. This checks the liner and coating of the gloves for any impurities, which in effect means the gloves are irritation free and suitable for sensitive skin.
Darren's eczema cleared up very quickly once he had changed to the phynomic gloves. They worked extremely well and have stopped his skin irritation. "The use of the phynomic gloves has been successful all round," says Darren. "I am using the phynomic wet, which fit like a second skin and give exceptional grip and comfort, while caring for my skin and enabling it to breathe. I have had no reactions at all from wearing them in over three weeks. They are perfect," he enthuses. "I can wear them all day with no issues."
Looking forward
"Phynomic is the perfect glove. I was previously unaware of any hypoallergenic gloves on the market and uvex have opened up my eyes. I would definitely recommend these gloves to all my site staff and colleagues." Rydon's HR and health & safety departments have also been involved in this issue, which all helps to inform and educate other members of the company about the solution to skin irritation in the workplace and shows Rydon's commitment to its staff.
"uvex have been brilliant," concludes Darren. "It was very easy to make contact with them and get everything resolved. uvex had the right product that solved my situation and I didn't have any allergic reactions to any of uvex's phynomic gloves. They have more than exceeded my expectations."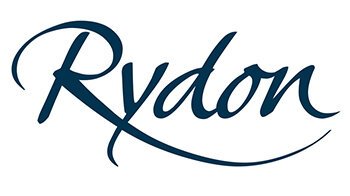 uvex phynomic safety gloves