uvex 2 safety footwear – "Best Product 2017"
uvex is delighted to have been awarded the "Plus X Award" for "Best Product 2017" in the Tools category. For the fourth time running, an independent specialist jury has attested to the impressive uvex 2 product concept – a concept that is unique to the market for personal protective equipment (PPE), sets new standards for safety footwear in line with the slogan "Winners at Work – uvex 2 – Pushing the Limits" and covers a whole host of application areas.
We focus on achieving outstanding ergonomics
Within the framework of the uvex i-gonomics PPE product system, the focus when developing the uvex 2 concept was on significantly reducing the level of stress on users' musculoskeletal systems in the workplace according to ergonomic principles. As such, the uvex 2 safety footwear series stands for ease, outstanding damping properties and stability for feet as well as excellent climate control characteristics when wearing the footwear for long periods of time.
Suitable for a wide range of applications
The robust yet stylish uvex 2 safety footwear series has been designed for moderate and demanding applications in sectors such as energy, transport and logistics, the chemicals industry, airport services, mechanical engineering, trade and ancillary construction trades.
New models coming soon
In 2019 uvex UK will be introducing uvex 2 footwear with Vibram® rubber soles. The rubber compound developed exclusively for uvex is optimised for moderately difficult applications with demanding ground conditions and integrates extra functionalities in addition to the basic characteristics of the uvex 2 PU/PU sole.
Other accolades
With the two Plus X Awards in 2017 and 2016, uvex 2 safety footwear is up on the winner's podium once again following the win of an IF Gold Award in 2016 and after the honour of receiving a Special Mention from the German Design Award in 2016, with the series offering the most-awarded safety shoes on the market.
The uvex group
The uvex group brings together three globally active companies under one roof: the uvex safety group, the uvex sports group (with uvex sports and Alpina Sports), and the Filtral group (Filtral and Primetta). The uvex group is represented in 22 countries by 48 subsidiaries but chooses to do most of its manufacturing in Germany. Two thirds of the company's 2,700-strong workforce is employed in Germany. uvex is a global partner to international elite sport and equips a host of top athletes. The motto protecting people is at the heart of the company's activities. uvex develops, manufactures and distributes products and services for the safety and protection of people at work, in sport and for leisure pursuits.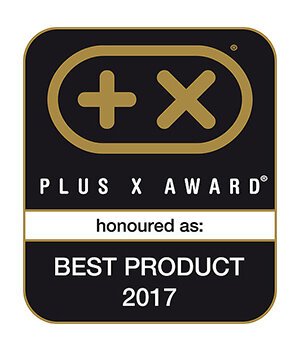 Sign up to our newsletter to receive information about our latest products, services and other interesting highlights
Sign up now